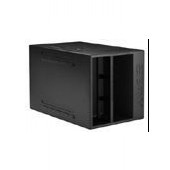 # Horn-loaded for high efficiency and output
# Ideal companion to KF760 Line Array
# Sized for efficient truck packing
# Response to below 30 Hz to capture lowest musical notes
# 1600 watt rating
# Enclosure pads nest together for stacking ability
Eastern Acoustic Works
Eastern Acoustic Works (EAW) is the global leader in high-performance, professional loudspeaker system design and manufacture. Based in an historic mill complex in Whitinsville, Massachusetts, USA, EAW gives audio professionals a comprehensive tool kit that helps them deliver customized sound reinforcement solutions for venues and events around the world.
Used Subwoofer
Find used speaker subs and subwoofers from popular brands as JBL, Turbosound, EAW and more. All used speakers we carry are warrantied and in most cases inspected by factory certified technicians. Solaris sells and buys secondhand and used speaker subs for use in churches, clubs, theaters and other large events and shows. Call us if you don't find it and we will find it for you.
BH760 Package - EAW BH760 package. 10 day warranty.
BH760 - BH760 in good condition. Minimum purchase of (2) units. Priced per unit.