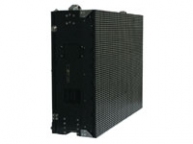 The OLite 510 combines the requirements of indoor and outdoor usage in a single, robust and reliable LED display tile.
Built specifically for the demanding rental and staging market, the OLite 510 is the first LED display tile designed for creative applications as well as image magnification (IMAG). Each tile can easily be split up in to 64 modules enabling creative display designs of any size and shape.
The combination of indoor and outdoor usage as well as conventional display and creative applications makes the OLite 510 the most versatile LED display system on the market. This versatility enables rental companies to achieve unprecedented return on investment as the OLite 510 can be used in a wide range of applications and settings both indoor and outdoor.
The use of SMD LED display technology enables wide viewing angles and great uniformity even at short viewing distances. Add to this high brightness (5000 Nit), High Resolution (10mm pixel pitch), superior color depth and uniformity (15 bit processing), IP65 protecting rating and you will see that OLite 510 represents a Quantum leap forward in LED display technology.
Barco
Barco, a global technology company, designs and develops visualization solutions for a variety of selected professional markets: medical imaging, media & entertainment, infrastructure & utilities, traffic & transportation, defense & security, education & training and corporate AV. In these markets Barco offers user-friendly imaging products that optimize productivity and business efficiency. Its innovative hard- and software solutions integrate all aspects of the imaging chain, from image acquisition and processing to image display and management. Barco has its own facilities for Sales & Marketing, Customer Support, R&D and Manufacturing in Europe, America and Asia-Pacific. The company (NYSE, Euronext Brussels: BAR) is active in more than 90 countries and employs 3,500 staff worldwide. In 2008 Barco posted sales of 742 million euro.
Used LED Video Screens
LED Screens are used in concerts to produce a video wall or concert video screen, so that the musicians and performers can be shown close up, and also for displaying background visuals during a performance. This type of visual display system is essentially a large number of LED screens which are tiled together or overlapped in a way so that they produce a much larger screen. Also called a video tile, LED screens will have extremely narrow bezels (the part which surrounds the LED screens), so that the display is not impacted too badly by having large gaps appear between each tile. Many concert planners prefer using LED screens to one large screen as they offer a number of advantages, including a customized layout, greater pixel density and a greater screen area for the cost, as manufacturing unusually large screens can be prohibitively expensive. LED screens use something called light-emitting diodes to illuminate the video screen. Two different types of panel are used in LED screens â?? discrete LEDs and surface mounted panels. Most types of outdoor LED video screen and indoor LED video screen use discrete LEDs, which are made up of a cluster of blue, green and red diodes. This cluster of diodes forms just one pixel in the LED screen, and so many hundreds of diodes are used, with the pixels being spaced out evenly across the entire screen. This combination of color clusters enables every color in the light spectrum to be replicated on LED screens.