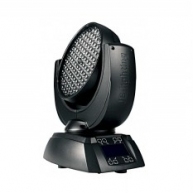 Database Error
Message:
MySQL Query fail: select REGISTERED_MODEL, ID_REG_MODEL, registered_manufacturers.REGISTERED_MANUFACTURER FROM registered_models LEFT JOIN registered_manufacturers ON ( registered_manufacturers.ID_REG_MANUF = registered_models.ID_REG_MANUF ) where REGISTERED_MODEL REGEXP '[[:alnum:]]+' && SEO_EXCLUDE_KEYWORD != 1 && LENGTH(REGISTERED_MODEL) >= 5 order by rand()
MySQL Error:
Error writing file '/var/tmp/MYogVaZv' (Errcode: 28 - No space left on device)
Date:
Saturday, November 25, 2017 at 2:48:15 AM
Script:
/used/jbled-a7-zoom-rgb/40183
With the JBLed A7 Zoom, JB-lighting presents an innovation in the field of LED
equipped moving heads, and the successful follow-up to the VaryLED 3*84.
The JBLed A7 Zoom features 108 Luxeon high-power LEDs, which are packed with
higher density than already existing designs and therefore enable an even mixing of
colours.
With the selection and number of LEDs used, it's possible to present the maximum
colour range. A maximum light yield is achieved for light colours and even for white.
The JBLed A7 Zoom performs in the brightness range of a washlight with 700W
discharge lamp.
JB-lighting has achieved a major success with the improvement of the optical system.
It was necessary to develop a customized, innovative and highly efficient lens system,
as the optics currently available are not suitable for a zoom system. The front lens
system is shaped as an array. It covers all 108 LEDs, thus ensuring that there are no
unpleasant rattling noises during zooming and movement.
The zoom range of the JBLed A7 Zoom covers a remarkable 8deg-28deg.
Optics and light source
? Zoom optics 8deg-28deg radiation angle, motorised
? Highly efficient lens system
? 108 Luxeon high-power LEDs
(Lifetime approx. 50.000h manufacturers rated)
Effects
? Additive colour mixing
? Optimised colour mixing performance through LEDs
packed in higher density
? Smooth electronic dimmer, 0-100%
? Dimming without colour shifting
? Electronic strobe with pulse and random effects
Movement
? High-resolution three-phase stepper motors
? Precise and fast movements
? Extremely quiet, suitable for noise-sensitive applications
Control
? DMX-512
? Prepared for the attachment of a wireless DMX PCB
? Illuminated graphics display, electronically revolvable
? Stand-alone mode
Power consumption
? Max. 300VA, 115V, 230V; 50-60 Hz
Construction
? Compact diecast aluminium housing
? 3-pin and 5-pin XLR connections
? Silent, temperature-controlled additional fans
?
Camloc
connectors, installation in any position
? Dimensions: 320 x 370 x 200mm
? Weight: 8kg
Used Moving Lights
Moving lights, or intelligent lighting as they are sometimes called, are basically a type of stage lighting that is able to move due to its integrated mechanical elements, which go beyond the moving parts that are found in more traditional, non-moving lighting. Automated lighting such as moving lights is highly valued by stage lighting technicians as through them, it is possible to create highly complex special effects that simply cannot be made using standard, non-moveable lights. It should be noted however, that when it comes to intelligent lighting, the real intelligence lies with the programmer of the show, rather than the lighting equipment or any operator. Moving head lights, also called moving head luminaires, are highly versatile lighting instruments capable of performing multiple lighting functions at once. They have largely superseded the use of multiple non-moving lights to create special effects, which required many lights and a large amount of skill on behalf of the operators. Moving lights are hooked up to a lighting control console and send data to it in one of three ways â?? through an Ethernet control (a relatively new technology), analogue control (now almost obsolete), or DMX, (which is now the industry standard). So long as they have been properly programmed, the optics of wiggly lights can be altered in many ways, allowing for the â??personalityâ? of the lights to be adapted almost instantaneously, depending on the requirements of the operator. Typically, moving lights will be pre-programmed before a production and controlled using simple commands, although some more experience operators may prefer to control them â??liveâ?, if they have the experience to do so.