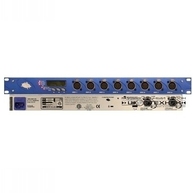 Database Error
Message:
MySQL Query fail: select REGISTERED_MODEL, ID_REG_MODEL, registered_manufacturers.REGISTERED_MANUFACTURER FROM registered_models LEFT JOIN registered_manufacturers ON ( registered_manufacturers.ID_REG_MANUF = registered_models.ID_REG_MANUF ) where REGISTERED_MODEL REGEXP '[[:alnum:]]+' && SEO_EXCLUDE_KEYWORD != 1 && LENGTH(REGISTERED_MODEL) >= 5 order by rand()
MySQL Error:
Error writing file '/var/tmp/MYKeHOtT' (Errcode: 28 - No space left on device)
Date:
Thursday, November 23, 2017 at 10:57:45 PM
Script:
/used/dp-8000/45031
The DMX Processor 8000 adds extraordinary DMX processing capabilities to the Wholehog line. With no compromise to
Flying Pig Systems
' exacting standards, its longevity, quality and innovation are assured to set new standards.
The Wholehog DMX processor 8000 provides the output power for Wholehog systems. The Wholehog Operating System doesn't limit you to a fixed number of DMX channels - just add as many DMX processor 8000s as needed (along with an Ethernet switch) to supply the specified number of DMX universes for the production or installation.
With an unprecedented amount of computing power, the DMX Processor 8000 manages 16 DMX universes with ease while expanding the power and reliability of the Wholehog control system as a whole. By providing both standard XLR and Art-Net output at a steady rate, the possibilities for lighting design are truly endless with the DMX Processor 8000.
Features
Eight 5-pin XLR DMX 512 outputs
Expandable to 16 via USB Expander or Widgets
16 universes of DMX via Art-Net output
Powerful distributed processing of cross-fades and effects
Local interface with LCD screen and buttons for configuration and testing
DMX status and test facilities
All functions are configurable remotely
Firmware remotely upgradeable over network
Specifications
2.0 GHz Intel Dual Core processor with 1 GByte RAM and 1 GByte Flash
Gigabit ethernet
Dual Ether-Con connectors (Hog-Net and Art-Net)
White LED backlit graphic LCD for graphical user interface
Comprehensive LED status feedback
Connectors: 8 5-pin XLR, 1 EtherCon for Hog-Net, 1 EtherCon for Art-Net, 2 USB-A
Auto-ranging mains input (90-250V AC)
Locking IEC connector
Precision machined Aluminium panel with wear-resistant anoprinted legends
1U 19" rack unit, 11" deep
Kensington Security Slot
Compatible with Wholehog 3, Road Hog Full Boar, Hog iPC, Hog 3PC
High End Systems
From Ani di Franco to ZZ Top concerts. From Super Bowl half time to popular music award shows. From trade shows and talk shows to Olympic ceremonies or church sanctuaries. At High End Systems Inc., we innovate and create the lighting products and control systems that illuminate some of the world's biggest artists on the largest stages, as well as film and television sets, cruise ships, theme parks, restaurants and retail spaces. Now entering our fourth decade, we're one of the world's largest entertainment lighting manufacturers, a pioneer in new digital lighting technology and producer of the industry-preferred lighting controller technology. We attribute our success to staying in touch with the needs of the entertainment lighting community. Product research and development at our Austin, TX headquarters is an ongoing collaboration between in-house engineers and lighting designers in the field. This collaboration is largely to thank for our status as a major industry innovator and intellectual property holder. We're not only keeping pace with industry developments - we're guiding them. We're constantly pushing the creative and technological envelope to meet customer needs and stay ahead of the curve. As members of the entertainment community, we know reliability is paramount. We maintain rigorous manufacturing standards, while providing industry-leading customer support services.