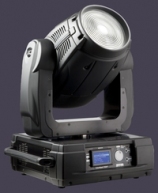 Database Error
Message:
MySQL Query fail: select REGISTERED_MODEL, ID_REG_MODEL, registered_manufacturers.REGISTERED_MANUFACTURER FROM registered_models LEFT JOIN registered_manufacturers ON ( registered_manufacturers.ID_REG_MANUF = registered_models.ID_REG_MANUF ) where REGISTERED_MODEL REGEXP '[[:alnum:]]+' && SEO_EXCLUDE_KEYWORD != 1 && LENGTH(REGISTERED_MODEL) >= 5 order by rand()
MySQL Error:
Error writing file '/var/tmp/MYXrZVUJ' (Errcode: 28 - No space left on device)
Date:
Thursday, November 23, 2017 at 9:45:56 AM
Script:
/used/colorwash-700e-at-zoom/47330
The ColorWash 700E AT is the first Wash fixture using the MSR Gold 700? FastFit lamp in the
Robe
range. This powerful moving head offers a full CMY + CTO colour mixing system, a colour wheel with 7 replaceable "SLOT&LOCK" dichroic filters, a rotating beam shaper and a linear zoom range of 6deg - 45deg.
Source
Lamp: Compact high-presure metal halide lamp
Base: PGJX50
Approved model:
Philips
MSR Gold 700? FastFit
Control: Automatic and remote on/off
Ballast: Electronic
Optical System
Dichroic glass reflector for maximising the light efficiency
Front Fresnel lens of diameter of 200 mm
Beam angle: 6deg - 45deg
Electrical Specification
Power supply: Electronic auto-ranging
Input voltage range: 100-240 V AC,50/60Hz
Power consumption: 890VA at 230V/50 Hz
Mechanical Specification
Height: 597 mm (23.5") - head in horizontal position
Width: 514 mm (20.2")
Depth: 499 mm (19.7")
Weight: 30.4 kg (67 lbs)
Fixation option: Pan/Tilt-lock mechanism
Thermal
Maximum ambient temperature: 40 degC (104degF)
Maximum surface temperature: 120 degC (248degF)
Control and Programming
Setting & Addressing:
Robe
Navigation System (RNS)
Protocol: USITT DMX-512, RDM support
Control channels: 18, 20, 21, 22, 23, 24
6 DMX protocol modes
3-editable programs, each up to 99 steps
Stand-alone operation
Display: Blue/white LCD graphic
Pan/Tilt resolution: 16-bit
Movement control: Tracking and vector
Colour wheel positioning: 8- or 16-bit
Beam shaper: 8- or 16-bit
Zoom: 8- or 16-bit
Dimmer: 8- or 16-bit
Ethernet port: Art-Net protocol, ready for ACN
Data in/out: Locking 3-pin & 5-pin XLR
Built-in analyser for easy fault finding
Electromechanical Effects
Cyan: 0-100%
Magenta: 0-100%
Yellow: 0-100%
CTO: 0-100%
Colour wheel: 7 replaceable "SLOT&LOCK" dichroic filters + open
Beam shaper: Indexable, continuous rotation in both directions at different speeds
Dimmer/Shutter: Full range dimming and variable strobe effect, electronic strobbing "ZAP"
Motorized zoom
Pan: 530deg
Tilt: 280deg
Rigging
Mounting points: 4 pairs of -turn locks
2x Omega bracket with -turn quick locks
Safety chain/rope attachment point
Optional Accessories
Module of front wide-angle lens D200
Remote Control
IR
Top Hats
Used Moving Lights
Moving lights, or intelligent lighting as they are sometimes called, are basically a type of stage lighting that is able to move due to its integrated mechanical elements, which go beyond the moving parts that are found in more traditional, non-moving lighting. Automated lighting such as moving lights is highly valued by stage lighting technicians as through them, it is possible to create highly complex special effects that simply cannot be made using standard, non-moveable lights. It should be noted however, that when it comes to intelligent lighting, the real intelligence lies with the programmer of the show, rather than the lighting equipment or any operator. Moving head lights, also called moving head luminaires, are highly versatile lighting instruments capable of performing multiple lighting functions at once. They have largely superseded the use of multiple non-moving lights to create special effects, which required many lights and a large amount of skill on behalf of the operators. Moving lights are hooked up to a lighting control console and send data to it in one of three ways â?? through an Ethernet control (a relatively new technology), analogue control (now almost obsolete), or DMX, (which is now the industry standard). So long as they have been properly programmed, the optics of wiggly lights can be altered in many ways, allowing for the â??personalityâ? of the lights to be adapted almost instantaneously, depending on the requirements of the operator. Typically, moving lights will be pre-programmed before a production and controlled using simple commands, although some more experience operators may prefer to control them â??liveâ?, if they have the experience to do so.