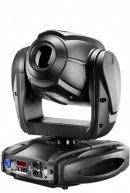 Database Error
Message:
MySQL Query fail: select REGISTERED_MODEL, ID_REG_MODEL, registered_manufacturers.REGISTERED_MANUFACTURER FROM registered_models LEFT JOIN registered_manufacturers ON ( registered_manufacturers.ID_REG_MANUF = registered_models.ID_REG_MANUF ) where REGISTERED_MODEL REGEXP '[[:alnum:]]+' && SEO_EXCLUDE_KEYWORD != 1 && LENGTH(REGISTERED_MODEL) >= 5 order by rand()
MySQL Error:
Error writing file '/var/tmp/MYhMFZlk' (Errcode: 28 - No space left on device)
Date:
Thursday, November 23, 2017 at 10:51:24 PM
Script:
/used/xr5/27212
The XR5 Spot is fitted with a
Philips
MSD 250/2 discharge lamp
(GY9,5 lampholder base), with a colour temperature of 8500 degK and a luminous flux of
18,000 Lumens.
Average lifespan is 3000 hours, with replacement recommended before 3200 hours
Other recommended lamps: Osram HSD 250/2, GE CSD 250/2.
The unit incorporates:
Dichroic parabolic reflector
Motorized Focus system
Dimmer (emitted light is controlled by progressive and linear dimming).
Shutter (instantaneous shutter opening/closure).
Strobe: mechanical strobe effect (frequency variable from 0.85 flashes/sec to 10
flashes/sec).
Motorized iris.
2 gobo wheels: 1 rotating (7 indexable 16 bit gobos + open) and 1 fixed (11 gobos)
1 Colour wheels (8 colours ).
Prism (indexable 3 facet prism rotating in both directions).
Electromagnetic ballast.
Pan: 540deg in 2.8 seconds (8 or 16 bit) with auto repositioning system.
Tilt: 270deg in 2.0 seconds (8 or 16 bit) with auto repositioning system.
USITT Standard DMX 512 input signal.
15 or 21 DMX channels.
4 -eight digit- LED display with 4 buttons.
Power supply
Electromagnetic ballast: 230 V (50/60 Hz) standard.
On request: 100 V (50/60 Hz) or 120 V (60 Hz).
Power consumption: 350 W
Remote Lamp on/off via DMX
Operating ambient temperature: -10deg / 40degC
Weight: 20 Kg
4 XLR connectors (In and Out) with 3 and 5 pins
dts
Used Moving Lights
Moving lights, or intelligent lighting as they are sometimes called, are basically a type of stage lighting that is able to move due to its integrated mechanical elements, which go beyond the moving parts that are found in more traditional, non-moving lighting. Automated lighting such as moving lights is highly valued by stage lighting technicians as through them, it is possible to create highly complex special effects that simply cannot be made using standard, non-moveable lights. It should be noted however, that when it comes to intelligent lighting, the real intelligence lies with the programmer of the show, rather than the lighting equipment or any operator. Moving head lights, also called moving head luminaires, are highly versatile lighting instruments capable of performing multiple lighting functions at once. They have largely superseded the use of multiple non-moving lights to create special effects, which required many lights and a large amount of skill on behalf of the operators. Moving lights are hooked up to a lighting control console and send data to it in one of three ways â?? through an Ethernet control (a relatively new technology), analogue control (now almost obsolete), or DMX, (which is now the industry standard). So long as they have been properly programmed, the optics of wiggly lights can be altered in many ways, allowing for the â??personalityâ? of the lights to be adapted almost instantaneously, depending on the requirements of the operator. Typically, moving lights will be pre-programmed before a production and controlled using simple commands, although some more experience operators may prefer to control them â??liveâ?, if they have the experience to do so.
Database Error
Message:
MySQL Query fail: select MODEL, ID_ITEM, SUBTITLE, DESCRIPTION, QUANTITY,STATUSS from items where STATUSS LIKE '%SOLD%' && PRICE_FINAL_US >0 && QUANTITY >0 && ID_ITEM != 27212 && ID_REG_MODEL = 9268 && LENGTH(SUBTITLE) > 0 && LENGTH(DESCRIPTION) > 0 order by rand()
MySQL Error:
Got error 28 from storage engine
Date:
Thursday, November 23, 2017 at 10:51:24 PM
Script:
/used/xr5/27212