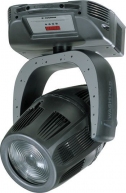 Database Error
Message:
MySQL Query fail: select REGISTERED_MODEL, ID_REG_MODEL, registered_manufacturers.REGISTERED_MANUFACTURER FROM registered_models LEFT JOIN registered_manufacturers ON ( registered_manufacturers.ID_REG_MANUF = registered_models.ID_REG_MANUF ) where REGISTERED_MODEL REGEXP '[[:alnum:]]+' && SEO_EXCLUDE_KEYWORD != 1 && LENGTH(REGISTERED_MODEL) >= 5 order by rand()
MySQL Error:
Error writing file '/var/tmp/MY1Jp8oG' (Errcode: 28 - No space left on device)
Date:
Thursday, November 23, 2017 at 4:31:05 AM
Script:
/used/iwash-halo/32458
iWash Halo
KEY FEATURES:
? Special Long Lasting 750W
tungsten lamp
? Silent operation for the quietest
applications
? Wide zoom range 8deg- 52deg + optional
wide cyc optics
? Fully equipped moving light, color
temperature designed to easily
work with conventional fixtures
and discharge
Moving Lights
? Proportional CTB for color temp
matching
? Warm CMY color mixing
SPECIFICATIONS:
? CMY color mixing
? 6 colors + open
? Proportional CTB filter
? Beamshaper 180deg
? Narrow angle lens (10deg), Par effect
? Proportional zoom 13deg - 46deg
? Electronic dimmer
? Mechanical strobe, synchronized, random, pulse
effect
? Pan 538deg, Tilt 252deg, 16 bit
PHYSICAL SIZE:
? Length: 380 mm (15.0 in)
? Width: 495 mm (19.5 in)
? Height: 635 mm (25.0 in), head straight up
? Weight: 25 kg (55.1 lbs)
LAMP AND BALLAST:
? Type:
Philips
TXO
? Color temperature: 3200 Kelvin
? Average lamp life: 300 hours
? Socket: GX 9.5
? Electronic Transformer with Power Factor Correction
CONTROL PROTOCOL AND PROGRAMMING:
? USITT DMX512/1990
? DMX channels: 16
? Setting and addressing: led display or remotely
ELECTRICAL SPECIFICATIONS/CONNECTIONS:
? AC power: 200-208/230/240V, 50/60 Hz,
2m (6.6 ft) integral cable without power plug
? Power consumption: 4 A at 230 V
? DMX data in/out: 3 pin and 5 pin locking XLR
? RJ45 for upload and
Remote Control
OPTIONS:
? Maxi diffuser lens Kit (#KIT96)
Coemar
Founded in 1933, Coemar Spa is a developer, manufacturer, and seller of lighting products and industry innovation for entertainment, architectural, and commercial applications, guaranteeing unique professional pre-sale and post-sale services. Coemar, whose headquarters are based in Castel Goffredo (MN), Italy, has grown to over 400 employees/associates around the globe, with distribution throughout almost 70 countries. COEMAR USA (formerly Tracoman Inc.) was formed for its second run in 1999 by industry veteran GERARD COHEN, who initially struck gold with Tracoman Inc. the first time around.
Used Moving Lights
Moving lights, or intelligent lighting as they are sometimes called, are basically a type of stage lighting that is able to move due to its integrated mechanical elements, which go beyond the moving parts that are found in more traditional, non-moving lighting. Automated lighting such as moving lights is highly valued by stage lighting technicians as through them, it is possible to create highly complex special effects that simply cannot be made using standard, non-moveable lights. It should be noted however, that when it comes to intelligent lighting, the real intelligence lies with the programmer of the show, rather than the lighting equipment or any operator. Moving head lights, also called moving head luminaires, are highly versatile lighting instruments capable of performing multiple lighting functions at once. They have largely superseded the use of multiple non-moving lights to create special effects, which required many lights and a large amount of skill on behalf of the operators. Moving lights are hooked up to a lighting control console and send data to it in one of three ways â?? through an Ethernet control (a relatively new technology), analogue control (now almost obsolete), or DMX, (which is now the industry standard). So long as they have been properly programmed, the optics of wiggly lights can be altered in many ways, allowing for the â??personalityâ? of the lights to be adapted almost instantaneously, depending on the requirements of the operator. Typically, moving lights will be pre-programmed before a production and controlled using simple commands, although some more experience operators may prefer to control them â??liveâ?, if they have the experience to do so.