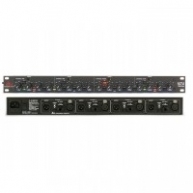 Database Error
Message:
MySQL Query fail: select REGISTERED_MODEL, ID_REG_MODEL, registered_manufacturers.REGISTERED_MANUFACTURER FROM registered_models LEFT JOIN registered_manufacturers ON ( registered_manufacturers.ID_REG_MANUF = registered_models.ID_REG_MANUF ) where REGISTERED_MODEL REGEXP '[[:alnum:]]+' && SEO_EXCLUDE_KEYWORD != 1 && LENGTH(REGISTERED_MODEL) >= 5 order by rand()
MySQL Error:
Error writing file '/var/tmp/MYwYbgeP' (Errcode: 28 - No space left on device)
Date:
Friday, November 24, 2017 at 5:23:52 PM
Script:
/b-stock/1074/39370
The latest addition to the 10 Series product line, the dbx 1074 QuadGate? , is the perfect companion to the 1066 and 1046. The 1074 offers 4 channels of gating with threshold, depth and release controls on each channel. The 1074, like the rest of the products in dbx 10 Series, is based on the legendary dbx V2 VCA and offers XLR inputs and outputs, and 1/4 side-chain input. In addition to an external key input per channel, the 1074 also has an internal filter that can be independently activated and controlled on a channel-per-channel basis. This filter allows the 1074 to not only clean up tracks, but gives you frequency selective control on each gate, to open exactly when you want it to. These features combined, make the 1074 an absolute must for those who require quad gating on applications including: Gating dry and percussive sounds such as snare drum and kick drum,gating sounds that have longer decay times such as cymbals and Pianos, gating hum or buzz from live instruments or recorded tracks or eliminating Headphone leakage into
Microphones
. Gating instrument
Microphones
to eliminate amplifier bleed. PeakStopPlus? - allows you to set the maximum signal level you want to pass through this channel. While it's virtually impossible to eliminate distortion, the PeakStopPlus circuit does it gracefully and effectively with minimal distortion.
Stereo Link - allows you to link channels 1&2 and 3&4 for two channels of true stereo compression.
All four channels feature balanced gold plated XLR and 1/4" inputs and outputs, and switchable +4dBu or -10dBV operating level to interface each individual channel with any other device.
So whether you need to control the level, placement in the mix, or overall characteristics of 4 independent signals or control the gain leveling on a couple of stereo pairs, the dbx 1046 is for you. From the company that has been redefining the standard of signal processing for more than 30 years,
dbx Professional
Products now offers a bulletproof product that caters to the scrutinizing needs of those who require the precision noise gating capabilities. Once again, the engineering staff at
dbx Professional
Products has taken technology that has been over three decades in the making and created a product that is flexible, versatile and rock solid in construction and design. The 1074's independent channel design with key filtering capabilities make it the perfect tool for countless applications.
dbx Professional
dbx Professional dbx Professional Products began in the studio environment developing noise reduction and dynamics products, and it is still in our blood. Since those beginnings we have continued to strive after audio perfection. The 160SL, 786, and Quantum II are some of the results of this pursuit. From the DriveRack series and the IEM In-Ear-Monitor Processor to our host of classic dbx analog Compressors and EQs and top-of-line Blue Series products, dbx no-compromise products are on the rosters of national touring acts night after night. From restaurants and shopping malls to nightclubs and theaters, professionals rely on dbx Professional Products to deliver unparalleled performance. Our DriveRack and ZonePRO products are designed for these applications; built to satisfy the most demanding environments.
Used Compressors and Limiters
Audio compressors and limiters are a kind of specialist hardware used to either amplify the volume of quiet sounds or reduce the volume of loud sounds, by simply compressing the â??dynamic rangeâ? of an audio signal. Audio compression is commonly used during live concerts, broadcasts and studio recording. Audio compressors and limiters, sometimes called a dynamic compressor, can manipulate the volume of sound by alternating the rate of compression through two basic functions â?? attack and release controls, which are also able to smooth the final effect of the audio output. There are many different kinds of compressors and limiters available, including very basic models with just a few simple knobs for attacking and releasing, and more advanced models which provide greater versatility when it comes to attenuating audio signals. Audio technicians place an extremely high value on compressors and limiters. An audio limiter is essential for managing the level of audio signals during recording sessions. If the volume produced by a piano for example, is not managed, the recording equipment could easily be overloaded when the pianist plays louder, impacting on the quality of the final recording. Similarly, when the pianist plays at a lower volume, audio compressors and limiters are needed to boost the volume level so that the signal remains consistent throughout. In addition to managing signal levels, compressors and limiters can also be used to create special effects and add an extra dimension to recordings. Audio limiters are able to compress dynamic range audio signals into a much narrower range, hence why they are sometimes called a dynamic compressor. The results of such audio compression include attaining a higher source signal from low volume sound, smooth and consistent tones, an increase in some musical instruments sustain and the ability to enhance the â??punchâ? of certain instruments, such as guitars, bass and drums.
Database Error
Message:
MySQL Query fail: select MODEL, ID_ITEM, SUBTITLE, DESCRIPTION, QUANTITY,STATUSS from items where STATUSS LIKE '%SOLD%' && PRICE_FINAL_US >0 && QUANTITY >0 && ID_ITEM != 39370 && ID_REG_MODEL = 3868 && LENGTH(SUBTITLE) > 0 && LENGTH(DESCRIPTION) > 0 order by rand()
MySQL Error:
Got error 28 from storage engine
Date:
Friday, November 24, 2017 at 5:23:52 PM
Script:
/b-stock/1074/39370