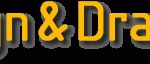 LD Assistant
December 15th, 2011
LD Assistant 04 offers breakthroughs in Innovation, ease of use and reliability that won't be seen in other CAD programs for years... if ever! LD Assistant's presentation tools let you create high-quality renderings with dramatic lighting effects and even animated AVI movies of your designs. Create photo realistic renderings from within the main drawing area, render window or to a file. You can create new blocks, textures, Gobos or edit existing ones. Real Looking PeopleUse real people in your design and presentations that look real and not like sticks. Included are plants, trees and shrubbery.
FX RenderingStunning images using volume light, lens effects and raytracing rendering. Capture subtle effects, including reflections, transparency, color bleeding, shadows, smoke in the beam of light and fog. 04's FX Rendering Others TextureIn LD 04 any texture can be changed so you can see the Reflection of the image within the texture.Project GobosChoose from of over 400 Apollo Design patterns or create your own custom Gobos.
Light building and statuesNeed a little more than just a lighting plot? Included with 04 is Automatic lighting, a feature that will light an objects with a click of the mouse. Automatic lighting places a key light, fill light and the back light with one mouse click, all at a 45 degree angle.
AnimationCreate 3-D walk-throughs and fly-bys with light beam and gobo movement. Add textures for a photo-realistic look.