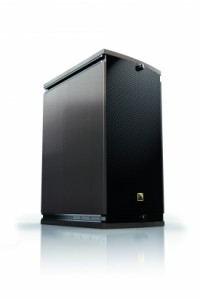 L-ACOUSTICS Unveil New ARCS II Constant Curvature Line Source
September 9th, 2011
L-Acoustics is proud to introduce the new ARCS II constant curvature line source, the latest offering in its line up of line source solutions.

Unveiled at the PLASA Hall 1, F24, the new ARCS II features a unique design that exploits the L-Acoustics Wavefront Sculpture Technology to the fullest, deliveringoutstandingpower, coherence and bandwidth, together with predictable yet flexible coverage.

The ARCS II has been designed for medium to large productions, and bills itself as offering an incomparable listeningexperiencesfor audiences, boasting of unsurpassed precision, clarity and impact.

ARCS II is a bi-amplified enclosure that adheres to the 2-way active design, yet it comes with a number of improvements over earlier models, the most notable being the inclusion of K1 grade transducers that offer increased SPL along with a lower weight. In addition, the ARCS II is built with endurance in mind, coming with a new andimprovedfront grill design that not only looks good but also afford the enclosure a much longer shelf-life

The driving force behind the ARCS II is the LA* amplified controller with LA-RAK Touring Rack.