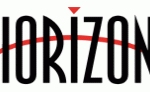 Horizon
December 15th, 2011
Horizon, along with any of its interfaces, converts your Pentium class personal computer into the most powerful lighting control system available. Horizon software runs under Windows XP. Anyone familiar with Windows will find it easy to bring up channels and program cues with the mouse. If you are familiar with command-line, tracking style consoles, you will find it easy to program Horizon by using keystroke sequences. A combination of both methods makes cueing fast and easy, no matter what your level of experience.

Horizon Basic
Horizon Basic Software provides all the features standard on last action/tracking style consoles. In addition, it offers features not found elsewhere: three cue lists, allowing simultaneous playback of three different sequences of cues; plot and patch data import; and import of various Elements from other Horizon shows. Three submaster pages with up to 128 submasters per page and 24 Function buttons allow extensive customization. When used in conjunction with IPS dimmers, Horizon provides detail Dimmer feedback and allows you to set Dimmer profiles from the console.
Horizon Basic is the perfect controller for the Theater Company that has 500 dimmers to the small company that uses only 24 dimmers. Add a Submaster Wing Panel and for the hands on control some people crave. If you need to expand your use, upgrade to silver or gold at anytime.
--------------------------------- Horizon Silver Upgrade
The Silver Upgrade includes many professional level features. Active Magic Sheets allow you to pick fixtures, levels, and cues from an HTML display. An unlimited number of Cue lists lets you play back several cues on stage at the same time, or run lights in multiple venues from one console. Channel labels allow you to replace numbers in the channel display with something more obvious, like names. A "What's This?" function displays patch, load and focus data imported from popular lighting management programs (SoftPlot, Lightwright, or WYSIPaper) for any channel you select. A pre-programmed Channel Check saves you the time of programming it.Horizon Silver Upgrade
---------------------------------Horizon Gold Upgrade
This premium version of Horizon adds moving light control to the feature set of Horizon Silver. Over 195 fixture types are currently supported, and new ones are continually added to the library. Fixtures can be controlled using pop-up "Attribute" windows, or even more quickly using "Palettes" which allow you to pre-select fixtures, color, beam and effect wheel attributes, and preset focus positions to build cues quickly and easily.
--------------------------------------------------------------------------------Horizon 512 DMX Interface
The Horizon 512 DMX Interface converts any Pentium PC into a state of the art DMX 512 compatible lighting control console. One universe of DMX, 512 output channels are available with the 512 Interface. Horizon Basic software, which comes included with the interface, runs under all Windows Platforms. The 512 Interface connects to the printer port on your PC using the EEE compliant cable supplied with the unit. Up to two interfaces may be connected to the same PC.
Should your PC fail the 512 Interface buffers the DMX to prevent a blackout.
The Horizon 512 Interface is compatible with all Horizon accessories and software upgrades.
The 512 Interface is lightweight and compact, making it ideal for small tours. It is an inexpensive Solution for state of the art lighting control. Perfect for regional and educational theaters.
Note: the 512 Interface does not support Windows NT.