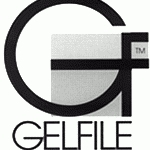 GelFile
December 15th, 2011
Locate 1300 + gels & dichroicsMatch any of 1300+ colorsMix any 2 or 3 colors, see results!Choose from your inventory or from 1300+ colors, 9 manufacturersAvailable only for IBM compatiblesA breakthrough for the lighting industry, the GelFile is a database of technical and visual information about color filters, The Gelfile software features a unique interface which allows the user to view colors and their relationships to each other. It displays and will print out the dominant wavelength, purity and brightness of over 1300 different gels. GelFile shows what color filter is available from 9 manufacturers at any location on the CIE color spectrum map.GelFile will help you select a group of gels to form your inventory-a list of those color filters you would like to have available at your theatre or studio. You can display your inventory and all 1300+ colors available at the same time. The screen map will show which colors of the spectrum are available and which are not.
With this software the designer can predict the colors that will mix with any selection of two or three color gels in spotlights aimed at the same surface. The answers can be viewed on the screen or can be printed out.
GelFile finds matches (or near matches) for most color gels and dichroics sold in the Americas and Europe (over 1300). Click an area on the CIE map, and then select a gel or gels that come closest to the target. GelFile will print out the list. The manual is a textbook on color science.
GelFile 1.0 comes complete with manual, and will operate in DOS only.
Minimum requirements: a 386 or later processor, with a SVGA monitor (800 x 600), 256 colors, and a mouse with mouse driver.