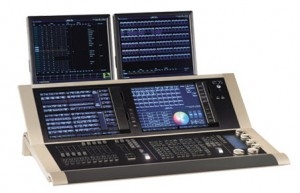 ETC Releases v1.9.8 of EOS Software
November 16th, 2011
ETC (Electronic Theater Controls) has released software update v1.9.8 for it's EOS line of Lighting Consoles. This software release applies to the EOS, ION and Element ETC Consoles.

The software can be downloaded from either the Eos-family product pages or the Downloads page, where you can also find the v1.9.8 manual supplement. We have revised the Element manual to be concurrent with v1.9.8, so Element users do not need the manual supplement. Offline software and Client software should be updated at the same time. A video detailing the new features offered in v1.9.8 is available on the product pages, or in our YouTube library at www.youtube.com/etcvideolibrary.

Changes have also been made to the console keycaps, and upgrade kits can be ordered through ETC's Customer Service department, by a link available when downloading the software from the website, or through customers' local dealers.