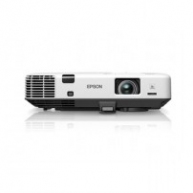 Database Error
Message:
MySQL Query fail: select REGISTERED_MODEL, ID_REG_MODEL, registered_manufacturers.REGISTERED_MANUFACTURER FROM registered_models LEFT JOIN registered_manufacturers ON ( registered_manufacturers.ID_REG_MANUF = registered_models.ID_REG_MANUF ) where REGISTERED_MODEL REGEXP '[[:alnum:]]+' && SEO_EXCLUDE_KEYWORD != 1 && LENGTH(REGISTERED_MODEL) >= 5 order by rand()
MySQL Error:
Error writing file '/var/tmp/MYMqbKCz' (Errcode: 28 - No space left on device)
Date:
Wednesday, November 22, 2017 at 10:46:52 PM
Script:
/used/powerlite-1940w/38343
Keep presentations shining bright, even in ambient light, with the PowerLite 1940W. Designed for corporate, education and house of worship use, this bright, feature-packed solution projects vibrant, colorful images in virtually any setting. Perfectly portable, this sleek projector can be easily carried between meeting rooms and classrooms or can be installed in small-to medium-size venues. And, you'll avoid down-time with easy setup features that allow you to be up and running in seconds. Easy-slide horizontal keystone correction lets you place the projector almost anywhere in the room and still adjust for a perfectly rectangular image. Need widescreen, larger-than-life images? Select the PowerLite 1940W with WXGA resolution and project a wide variety of content. Award-winning Faroudja technology reduces jagged images, creating smooth video images. And, Split Screen2 enables you to conveniently display content from two different sources simultaneously.
3x Brighter Colors with Epson*
Brilliant image quality requires high color brightness. Epson 3LCD projectors have 3x Brighter Colors than leading competitive projectors*. Delivering 4200 lumens of color brightness (color light output)1 and 4200 lumens of white brightness (
White Light
output)1, the PowerLite 1940W uses 3LCD, 3-chip technology for brilliant images with true-to-life color.
The Epson 1900 Projector Series
Model Comparison
1900 Model19301940W1945W195519601975W1980WU1985WU
Color Brightness4200 lumens4200 lumens4200 lumens4500 lumens5000 lumens5000 lumens4400 lumens4800 lumens
White Brightness4200 lumens4200 lumens4200 lumens4500 lumens5000 lumens5000 lumens4400 lumens4800 lumens
ResolutionXGAWXGAWXGAXGAXGAWXGAWUXGAWUXGA
WiFi 802.11YesYesYesYes
Screen MirroringWiDi & MiracastWiDi & Miracast
Digital Connectivity1 x HDMI,
1 x DP1 x HDMI,
1 x DP1 x HDMI,
1 x DP1 x HDMI,
1 x DP1 x HDMI,
1 x DP2 x HDMI
(1 w/ MHL)2 x HDMI
(1 w/ MHL)2 x HDMI
(1 w/ MHL)
Model: V11H474020
Projection System: High-aperture Epson 3LCD, 3-chip technology
Native Resolution: WXGA (1280 x 800)
Color Brightness: 4200 lumens1
White Brightness: 4200 lumens1
View Specifications
Epson America Inc
The history of Epson America and our parent company, Seiko Epson Corporation, began with a heritage in watchmaking that led to the invention of the world's first quartz watch. Over a century later, Epson's innovation continues to provide the world with numerous technology "firsts".
Used Video Projectors
Video projectors such as a digital video projector or an LCD projector are an alternative to regular video screens in that they project images directly onto a screen, rather than projecting the video from behind as a television or monitor does. Video projectors use a lens system and project an extremely bright beam of light onto a screen. Modern video projectors such as a 3 chip DLP projector have are extremely intricate and able to correct inconsistencies in the image such as blurriness and curvature. Video projectors are commonly used in concerts and theatres, and they have many other applications in educational and business settings. They can also be used as part of a home theater system. There are a vast range of different video projectors available. The old CRT projectors are surprisingly still quite widely used, as they are able to project a very large image size, although the bulkiness of the cabinet is not so popular. For professional use in theatres and concerts, the DLP projector is one of the preferred models. DLP video projectors use 1, 2 or 3 Digital Micromirror Devices, called DMDs, which are essentially microfabricated light valves. The 1 chip DLP projector and the 2 chip DLP projector have been known to experience a problem however â?? viewers can sometimes perceive a â??rainbowâ? on the projection screen, and so the 3 chip DLP projector is more popular, as this is able to display each primary color in a simultaneous fashion, so the problem doesnâ??t occur. The LCD flat panel model is perhaps one of the most popular video projectors for home and business use, as it is both affordable and simple to use. Other video projectors include the LCoS projector, LED projectors, Laser Diode projectors and hybrid LED/Laser Diode projectors.
Database Error
Message:
MySQL Query fail: select MODEL, ID_ITEM, SUBTITLE, DESCRIPTION, QUANTITY,STATUSS from items where STATUSS LIKE '%SOLD%' && PRICE_FINAL_US >0 && QUANTITY >0 && ID_ITEM != 38343 && ID_REG_MODEL = 11381 && LENGTH(SUBTITLE) > 0 && LENGTH(DESCRIPTION) > 0 order by rand()
MySQL Error:
Got error 28 from storage engine
Date:
Wednesday, November 22, 2017 at 10:46:52 PM
Script:
/used/powerlite-1940w/38343