Normal Wear & Tear
Quantity:
1 Unit
Year:
2005
Case:
Dual
Warranty:
1 Month
Condition:
Normal Wear & Tear
Description & Maintenance
This is the original Le Maitre LSG unit as opposed to the MK2 that they sell now. The only difference is the MK2 comes with fans to move more smoke but these can be added easily. This unit comes as two road cases. One for the LSG 'chiller' and the other for the included G300 smoke machine. The two cases clip together.
Included
Call for Details
Financing Available
US Customers Only
On purchases of $1,000 USD or more.
What You Need to Know
All purchases must be pre-paid.
No products will ship until all funds are confirmed as cleared.
All check, included cashiers checks, must clear before products will ship.
Availability & Pricing of products are subject to change at any time.
You MUST contact Solaris™ and inspect your equipment immediately upon arrival (48 hours) or your warranty will be void.
To claim a warranty on equipment you must contact Solaris™ immediately and fill out a warranty claim.
Payment Types
TT & Wire Transfers
TT and wire transfers are the fastest way to purchase and ship your products.
International wire transfers can take up to 3-5 days to clear the bank.
Cashiers Checks
Cashiers checks must clear the bank before products can ship.
Company & Personal Checks
Company and personal checks must clear the bank before products can ship.
Credit Cards
Credit cards can only be used for smaller purchases.
Credit cards require an authorization form, proof of identity and bank confirmation.
PayPal, Western Union, etc
PayPal, Western Union and other types of payments are not accepted.

Used Le Maitre
Club Systems
- A club system is an all in one audio or lighting set up designed for permanent installation in a nightclub or similar venue. Used . . Used . ...
Speaker
- A speaker is a device that converts an electrical signal into the equivalent air vibrations in order to make audible sound.. Used . . Used . ...
Amp Module
- An amp module is an individual amplifier, usually rack mountable, but may also be a stand alone amplifier.. Used . . Used . ...
Analog to Digital Converter
- In electronics, an analog-to-digital converter (abbreviated ADC, A/D, or A to D) is a device that converts continuous signals to discrete digital numbers. Typically, an ADC converts a voltage to a di. Used . gital number. The digital to analog converter or DAC performs the reverse operation. . Used .
Scoop Light
- Scoop lights or Scoops are circular fixtures that do not have any lenses. They have a reflector at the back of the fixture that directs the light out of the fixture. Since they do not have any sort o. Used . f lens system they are cheaper than other fixtures. However, the downside of this makes it so that you can not focus the light at all (even PAR's allow for more control than scoops). . Used .
Used Foggers and Hazers
Foggers and hazers are used on stage and in concerts in order to produce a smoke or gog-like effect during live performances. A fog machine is not just limited to the entertainment arena however, as it also has some use for military and industrial applications, as well as personal use to their cost coming down. How does a smoke machine work? Typically, foggers and hazers vaporize a mixture of water and glycerine fluid or glycol fluid by atomizing a kind of mineral oil. The vaporized fluid disperses into a thick cloud of artificial fog once it comes into contact with the moisture in the air when itā??s released. Foggers and hazers are most commonly seen in theatrical productions, where they are especially useful for setting the mood or creating the right kind of atmosphere during certain scenes in a play. In addition, foggers and hazers are quite commonly seen in haunted houses and Halloween displays, as the fog generated adds to the creepy atmosphere. Itā??s also become fairly common to see a fog machine during concerts, for example to add to the suspense before the performers come out onto the stage. Nightclubs are another common venue for foggers and hazers, as they are able to enhance laser and other lighting arrangements due to the fogā??s refractive and reflective qualities. However, haze machines are slowly superseding foggers and hazers in nightclubs.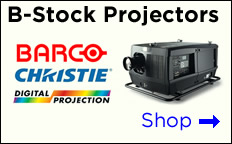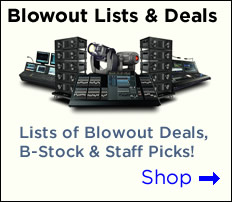 $1,865
€1.444
MAC 700 Wash in great condition.
$691
€509
MAC 500 Profile E in good condition. M...
$47,782
€35.200
Package of (12) 700-HP in superb condi...
$8,073
€6.249
grandMA Light in good condition.
Articles