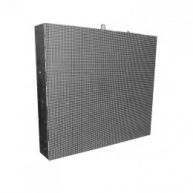 Indoor full color series LED display is Made of 5052 aluminum, low lead tolerance, high rigidity which keeps the display contact area flat and is not deformative. Precise size guarantee of cabinet keeps less than 0.2mm diagonal error when cabinets connected. Easy installation, lock cabinets tightly in vertical. Wire drawing boron coating , makes cabinet cool and quiet. Neutrik socket,with quality of high reliability. Black face, high contrast ratio. Multiple location pin make cabinets in the same level when connected. Fast lock, lock cabinets tightly in vertical.
Made of 5052 aluminum, low lead tolerance, high rigidity
Precise size guarantee of cabinet keeps less than 0.2mm diagonal error when cabinets connected
Easy installation, lock cabinets tightly in vertical
Wire drawing boron coating , makes cabinet cool and quiet
Neutrik socket,with quality of high reliability
Black face, high contrast ratio
Multiple location pin make cabinets in the same level when connected
Fast lock, lock cabinets tightly in vertical
Lightking Optoelectronics Tech Group
LightKing Tech Group Co., Ltd, which was founded in 2004 with registered capital¥62.67 million, is a state-level High–Tech enterprise. We headquarter at Fuyong town, Shenzhen, which is a national Optoelectronic base of China. Lightking specializes in the R&D, production and marketing of LED Display and LED lighting products. After years of developing, now we have more than 30,000sqm workshop and nearly 1000 employees. Our main product lines include Indoor full color LED display, Outdoor full color LED display and LED lighting products, which are widely used in financial industry, sports field, advertising industry, transport and television industry. LightKing is equipped with advanced equipments such as, ASM encapsulation workshop, Wave-peak Soldering Machine, Hot Air Reflow Soldering Machine, SMD Machine, Automatic DIP Assembly Machine. Moreover, we have independent R&D Dep., laboratory and testing Dep, which further enhance the quality of our products. With the development of LightKing, we keep on investing in equipments maintaining and updating and in recruiting skilled technicians. In addition, our R&D team possesses a crew of 20 employees and most of these developing engineers have more than 10 years experience in LED industry. They are the base support to our new products development and customize products according to customers' requests. Lightking had devoted to "Market orienting" since it was set up and insisted on researching and developing characteristic products to break the price barrier of traditional 3 in 1 full color LED displays. And we have made a few achievements since then and now we have obtained several items of patents with the intellectual right properties. We have passed the ISO9001:2008 quality management system. And our products have passed the national and international quality certificates, including UL, CE, RoHS, FCC, CCC. Further more, we are engaging in Total Quality Management "TOM" to further improve the quality of our products. We have been shipping qualified products and services to more than 100 countries and regions all over the world, such as in the USA, France, England, German,Iran, Singapore, Malaysia, Mexico etc. Seeing is believing! We welcome all friends from all over the world, both new and old, to come and visit our company. LightKing will never upset you.
Used LED Video Screens
LED Screens are used in concerts to produce a video wall or concert video screen, so that the musicians and performers can be shown close up, and also for displaying background visuals during a performance. This type of visual display system is essentially a large number of LED screens which are tiled together or overlapped in a way so that they produce a much larger screen. Also called a video tile, LED screens will have extremely narrow bezels (the part which surrounds the LED screens), so that the display is not impacted too badly by having large gaps appear between each tile. Many concert planners prefer using LED screens to one large screen as they offer a number of advantages, including a customized layout, greater pixel density and a greater screen area for the cost, as manufacturing unusually large screens can be prohibitively expensive. LED screens use something called light-emitting diodes to illuminate the video screen. Two different types of panel are used in LED screens â?? discrete LEDs and surface mounted panels. Most types of outdoor LED video screen and indoor LED video screen use discrete LEDs, which are made up of a cluster of blue, green and red diodes. This cluster of diodes forms just one pixel in the LED screen, and so many hundreds of diodes are used, with the pixels being spaced out evenly across the entire screen. This combination of color clusters enables every color in the light spectrum to be replicated on LED screens.