Buy Used DDS 6000 by NSI

FOR SALE: Used Dimmer Rack Modules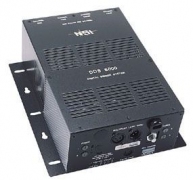 4 Channel, 1200 Watt/Channel 1800 or 2400 Watt Max, 15 Amp
Power Supply
Cord. Dimmer/Relay System, Micro-Plex And 0-10V Analog Is Standard. 120V.
Also Known As: Used dds, Used 6000, Used DDS 6000
Used Dimmer Rack Modules For Sale
View All

$19,550 USD : €15.283 EUR
Only been used once. 48 channel dimmer with a steel case made by Leprecon. Total rack capacity ...
$1,491 USD : €1.166 EUR
Both are in like new condition. One of them is still in the original box. 10 day warranty.
Contact a Sales Specialist about used DDS 6000 for sale.
+1.404.817.9300
DDS 6000 Dimmer Rack Modules
4 Channel, 1200 Watt/Channel 1800 or 2400 Watt Max, 15 Amp
Power Supply
Cord. Dimmer/Relay System, Micro-Plex And 0-10V Analog Is Standard. 120V.

NSI Dimmer Rack Modules
NSI LIGHTING - Light Control Systems NSI is ushering in a new era of microprocessor controlled stage lighting technology with these products. The powerful NSI digital product series provides advanced, flexible control for a variety of innovative applications. Because of their advanced design, these consoles feature many benefits found in today's personal computers. You can add programmable memory, scene masters and chase effects, all with the simplicity of a familiar two-scene console.
Achromatic
- A lens arrangement designed to decrease chromatic aberration, for example: to set the same focal length for red and blue light at the focal plane. Also, a color having no chroma as in black, white and. Used . grays created by mixing black and white instead of other colors that are made of chromatic pigments.. Used . ...
Angstrom
- An angstrom, angström, or ångström (symbol Å) is a unit of length. It is not an SI unit. It is accepted (although discouraged) for use with the SI. It is used sometimes used expressing the size of ato. Used . ms, and lengths of chemical bonds and visible-light spectra.
The ångström is named after the Swedish physicist Anders Jonas Ångström (1814–1874), one of the founders of spectrosc. Used . opy. Besides astrophysics, Ångström was also a student of heat transfer, terrestrial magnetism, and the aurora borealis, which was so prominent for him in his northern skies. He created a spectrum chart of sol...
Absorption
- A surfaces ability to absorb sound. Absorption is rated from 0 to 1.
Full absoption is 1. Full reflection is 0. . Used . . Used .
Patch Bays
- A patch bay is a panel, usually rack mounted, that uses cable connections to allow technicians to quickly change the physical path of a select signal. Generally, shorter patch cables will plug into fr. Used . ont of the panel, while the back will have have much longer connections to more permanent cables and equipment. . Used . ...
Analog to Digital Converter
- In electronics, an analog-to-digital converter (abbreviated ADC, A/D, or A to D) is a device that converts continuous signals to discrete digital numbers. Typically, an ADC converts a voltage to a di. Used . gital number. The digital to analog converter or DAC performs the reverse operation. . Used .
Dimmer Rack Modules
A dimmer rack module is a small device that is used in professional lighting to adjust the brightness of a light fixture. It works by altering the voltage of electricity that is delivered to the lamp. When the dimmer rack module reduces this power, the brightness of the lamp will fade down (become dimmer). Alternatively, if the dimmer rack module increased the power, the lamp will fade up (become brighter). Interestingly enough, a dimmer rack module allows for minor color control as well. Although large dimmer racks are sometimes used, these are often replaced with a dimmer rack module, which is smaller and contains a 20 to 50 ampere breaker. The advantage of a dimmer rack module is that it can also supply current to other devices, such as foggers and hazers, or lifting equipment. This is important as these other devices can be damaged if you fail to use a dimmer rack module on non-dimming electrical devices. The circuit to which a dimmer rack module is connected to will be constantly energized, thus protecting these other devices. Even in cases where it is thought that a regular dimmer rack will always be operating at full power, it can be dangerous for non-dimming devices due to interruptions in the data stream caused by DMX signals and noise interference, which would lead to the dimmer dimming the circuit.
Used DDS 6000 For Sale
View All