Used Sound Recording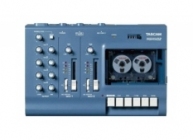 Find used audio, used lighting, used video, used staging and used power distribution for the event, church and production industries. Solaris is the worlds premiere distributor of theater and concert equipment and is the only distributor that specializes in finding the best maintained equipment for our clients.
Used Sound Recording for Theater, Concert Touring & Churches
Analog recording is a special procedure used to record signals, which are analog and can be turned into movies, videos, and sounds. Some possible analog recordings include analog video, audio frequency and analog audio. Using a continual wave on ...
Digitally recording sounds and video footage onto a storage device is known as digital recording. It has slowly replaced analog recording. In the past, SPARS code was used to show what was digitally and analog recorded. Nowadays, almost everything is...